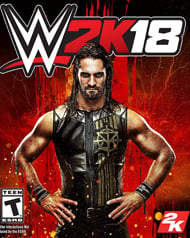 System: PS4, Xbox One, PC
Dev: Yuke's and Visual Concepts
Pub: 2K Sports
Initial Release: October 17, 2017
Switch Release: TBA
Players: 1-8 Player
Screen Resolution: 480p-1080p
Alcohol Reference, Blood, Mild Language, Mild Suggestive Themes, Violence
WWE 2K18's multiplayer matches are great bouts of focused mayhem, but the new Road to Glory mode gives them more purpose than simple bragging rights for a single match. When taking your MyPlayer to this online mode, you can earn loot crates, gain experience and boosts for your fighter, and work your prestige towards coveted Pay-Per-View matches. It provides a great deal of substance for the campaign mode, without all the backstage shenanigans and sluggish social interactions.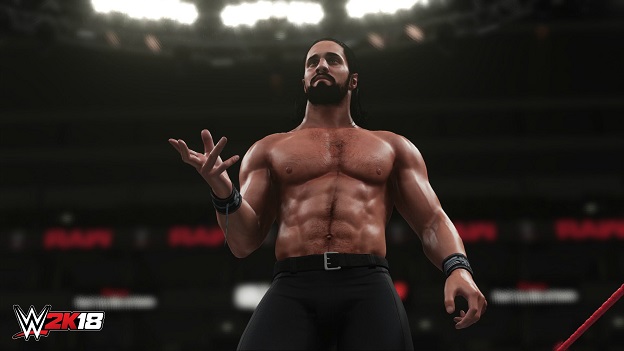 The 2K Sports team did a great job visually recreating the environment of each WWE event, with every intro, lighting and pyrotechnic effect, and individual personality of each superstar matched in every detail. There is, however, a jarring inconsistency in the quality of WWE 2K18's character models. Stars like Triple H, cover boy Seth Rollins, and Randy Orton's tattoos obviously had a few extra cameras on them for the game shoot. But others, like Chris Jericho and Randy Savage, look like early last gen models.
I have to applaud the sound editing team for stellar work with the play-by-play commentary. The scripted lines for the new team consisting of Michael Cole, Byron Saxton, and Corey Graves is extensive, and after dozens of matches, I have found very few redundancies. They also do a great job of cutting into the most exciting moments of big roster matches like the 6-man Hell in a Cell, 8-man Battle Royal, and even a whopping 30-man Royal Rumble. Each superstar gets their credit when performing signature moves or attracting the attention of the crowd. Every piece of the stage pings and pounds with the distinct sounds you're used to hearing during a live match. I was slightly disappointed with the soundtrack for WWE 2K18's menus, with a few too many outdated punk tunes and not enough genre variety for a cast of superstars that personify many different stereotypes. But the worst crime is the lack of voice work from anyone others than the commentators. No superstar lends their voice for the game, and the subtext-only conversations are weak.
WWE 2K18 may be my first foray into a WWE wrestling game in many years, but I enjoyed getting quick and dirty into matches and being part of the multilayered action that incorporates a variety of attacks, grapples, and submissions. The dramatic backstage elements were too lethargic, but the Road to Glory mode offers a great reason to keep improving my custom MyPlayer's craft. There's still some fine tuning needed in the animations and general visuals, but the overall feel of a faithful WWE experience is absolute and worth the ticket price for any dedicated fan.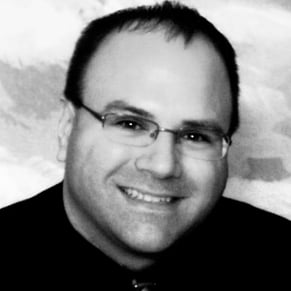 By
Sean Engemann
Senior Contributing Writer
Date: 10/16/2017
Game Features:


Most Realistic WWE Video Game Ever! - The most realistic WWE video game experience just became more intense with the addition of eight man matches, a new grapple carry system, new weight detection, thousands of new animations and a massive backstage area. A brand-new rendering engine also gives WWE 2K18 a visual overhaul and will bring the drama of WWE to life like never before!

MyCAREER - A new MyCAREER experience puts you on the path to greatness as you journey along on the road to WrestleMania. Explore WWE like never before through free-roaming backstage, conversing with WWE Superstars, forming alliances, making enemies, seeking out quests, and strategizing for upcoming matches.

Road to Glory - Can your MyPlayer make it to the WWE Hall of Fame? Introducing the all-new Road to Glory! Compete with opponents online to improve your MyPlayer by earning unlockables, boosts and upgrades all while securing your entry into Special Events that are held alongside real-life WWE special events, such as pay-per-views.

Dynamic Creation Suite - Customize WWE like never before with an even deeper set of customization tools and the new Custom Match option! The robust Creation Suite also offers even more detailed features for Create-a-Superstar, Create-a-Video and Create-an-Arena.

Seriously, THE BIGGEST ROSTER EVER! - Dominate the ring with TONS of your favorite WWE, NXT and legendary Superstars! We're not kidding, WWE 2K18 offers the most complete roster of the biggest and brightest WWE and NXT Superstars and Legends to ever grace a WWE ring!